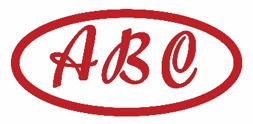 Founded in 1979, ABC concentrates on the research, development, and production of Inductors for the global market. The company embraces a concept – "Stem of humanist"- which encourages every employee to take part in product innovation and production since we believe that employees are the company's most valuable asset in developing a world class company. ABC also believes in "only the paranoid survive, " a belief that in order to stay competitive in the high tech industry, ABC must stay competitive in order to fulfill the goal of "ABC means satisfactory".
---


Founded in 1990, Aker is a global high-tech company that designs and manufactures wide ranges of frequency control solutions. With technical oriented headquarters based in Taiwan, we provide instant service through our worldwide branches and distribution networks to meet customer satisfaction. Caring about customers' demands, Aker understands the market requirements, enabling it to provide customers overall technical supports – Total Solution.
---

Self-Control Protector, surface mount fuse that immediately interrupts overcharge or overcurrent in Li-ion rechargeable battery, since its launch in 1994, is a standard product of the secondary protection device.
---


EATON is a power management company with 2015 sales of $20.9 billion. Eaton provides energy-efficient solutions that help our customers effectively manage electrical, hydraulic and mechanical power more efficiently, safely and sustainably. Eaton has approximately 97,000 employees and sells products to customers in more than 175 countries.
---


Zhuhai SEIKI PCB Co. ltd. is one of the small to medium sized PCB manufacturers, jointly invested by Zhuhai SEIKI PCB Group and Pac Component Pte Ltd. (Singapore) in 2005, and put into production in mid-June of 2006. The plant specialized in manufacturing small and medium size boards. Total staff consist of 250 persons, where 20 are engineers, 35 under quality control, 15 under sales & admin and 180 production workers. Production output is 20,000 square meters per month. Our products are applied in many fields, such as computers, telecommunication, electronic instruments, aviation equipment, industrial control, automotive and medical equipment. Our customers includes JABIL CIRCUIT, SAMSUNG, FLUKE, COOPER, GEELY AUTOMOTIVE and many others. Our products impress global customers in Asia, Europe, America and Southeast Asia countries. Our factories are UL certified. We have also recently obtain TS16949 automotive certification.
---

Suntsu Frequency Control INC Build a product line-up that covers the full spectrum crystal based frequency control devices thus giving customers a single source for all their frequency control needs. Encourage creativity and support industry innovation by designing and manufacturing custom components specific to our customers' applications. Foster long-term customer relationships by providing high quality products with on-time deliveries.
---


TRACO Electronic AG is a Swiss company with headquarters based in Baar, Switzerland. As a leading power supply specialist with more than 35 years experience we are dedicated to the design and manufacturing of high quality DC/DC and AC/DC power conversion products. Our mission is to provide our customers with optimal power supply solutions in terms of performance, quality and cost for their individual application.
---


Hy-Cap is an energy storage device that stores instantly a large volume of electric energy and supplies instantly or continuously higher current, by the mechanism of absorbing and de-absorbing electric charge.
Hy-Cap's are made of activated carbons, processed in an eco-friendly method, which features higher power, density and longer life.
---


As experienced experts we support our customers and partners around the world with products, solutions and services in the industrial environment of power, signal and data. We are at home in their industries and markets and know the technological challenges of tomorrow. We are therefore continuously developing innovative, sustainable and useful solutions for their individual needs. Together we set standards in Industrial Connectivity.
---