Founded in 1979, ABC concentrates on the research, development, and production of Inductors for the global market. The company embraces a concept – "Stem of humanist"- which encourages every employee to take part in product innovation and production since we believe that employees are the company's most valuable asset in developing a world class company. ABC also believes in "only the paranoid survive, " a belief that in order to stay competitive in the high tech industry, ABC must stay competitive in order to fulfill the goal of "ABC means satisfactory".
---
We focus on:
SMD fuse and Low Voltage fuse design and manufacturing.
Researching the application of circuit protection component
---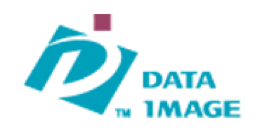 15 years of experience in TFT LCM; 5 years of experience in capacitive touch panel; Good yield control and full Reparability; Experienced to Automotive & Marine Industries; In-house Optical Bonding Glass to Glass & CTP to LCM; A lot of time & manpower saving and good clarification of quality responsibility; ISO 14000 and TS16949 quality certifications.
---
EATON is a power management company with 2015 sales of $20.9 billion. Eaton provides energy-efficient solutions that help our customers effectively manage electrical, hydraulic and mechanical power more efficiently, safely and sustainably. Eaton has approximately 97,000 employees and sells products to customers in more than 175 countries.
---


Shenzhen JMO CO.,LTD, established in November, 2010, is located in Yijiayang Ind Park, Huaming Road, Dalang Street, Longhua New District, Shenzhen.Our company has around 200 employees and more than 2,000 sq meters of factory space.
---

TRACO Electronic AG is a Swiss company with headquarters based in Baar, Switzerland. As a leading power supply specialist with more than 35 years experience we are dedicated to the design and manufacturing of high quality DC/DC and AC/DC power conversion products. Our mission is to provide our customers with optimal power supply solutions in terms of performance, quality and cost for their individual application.